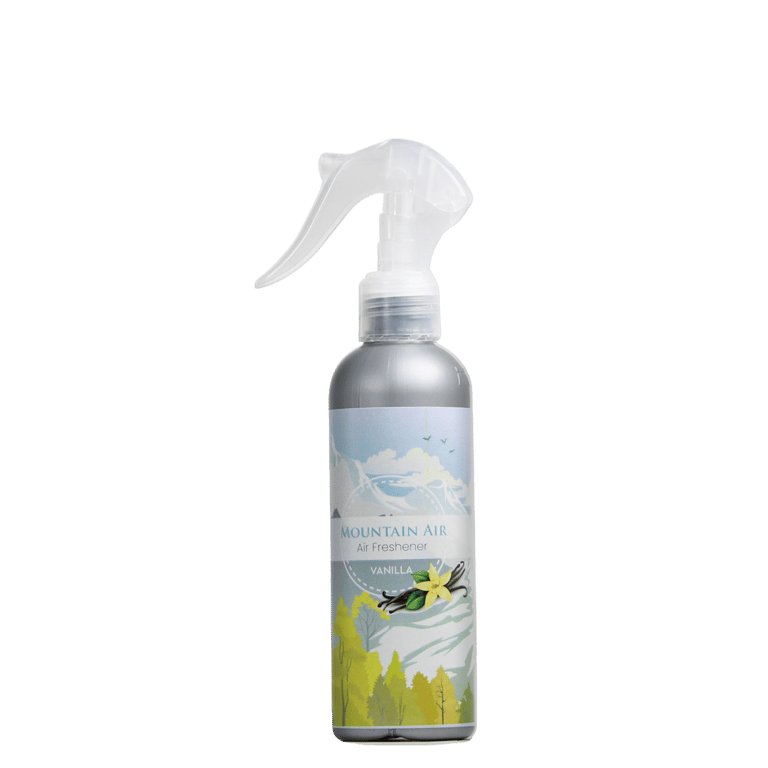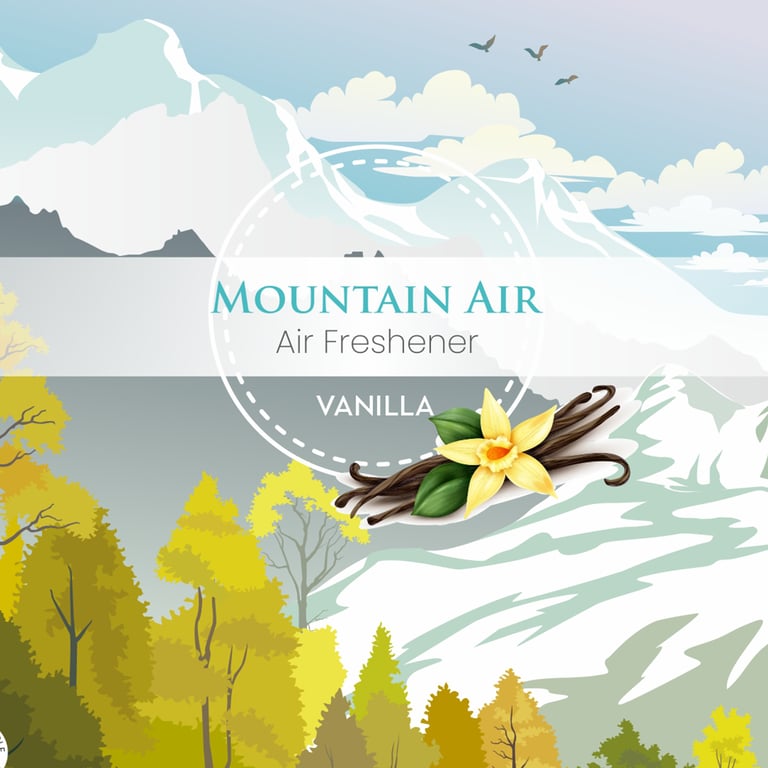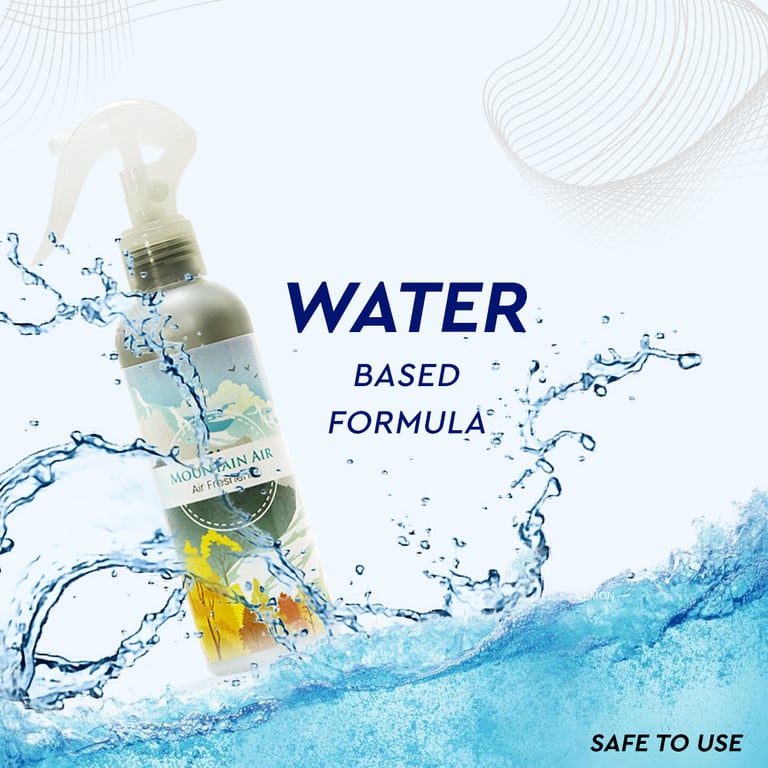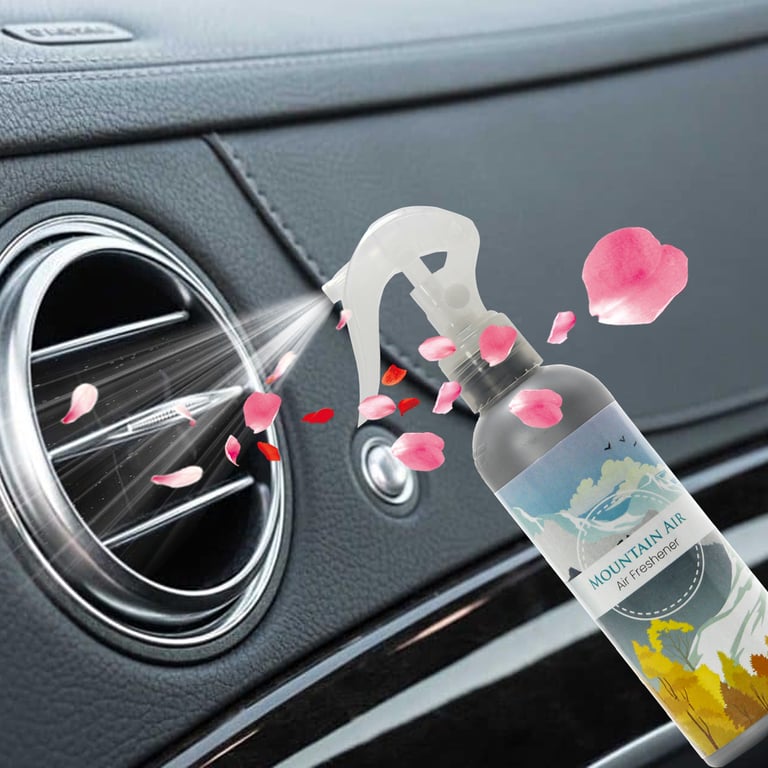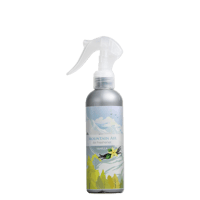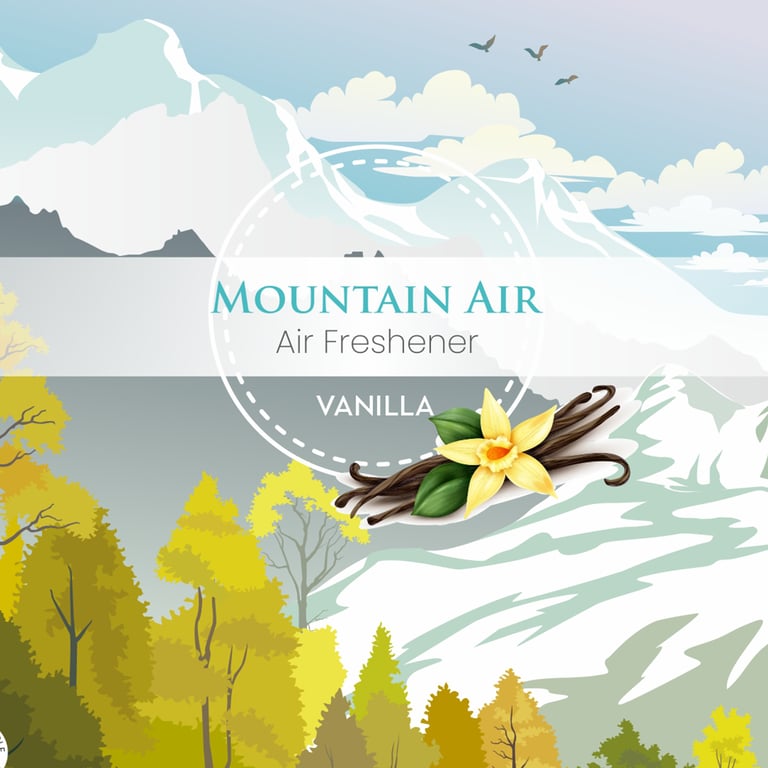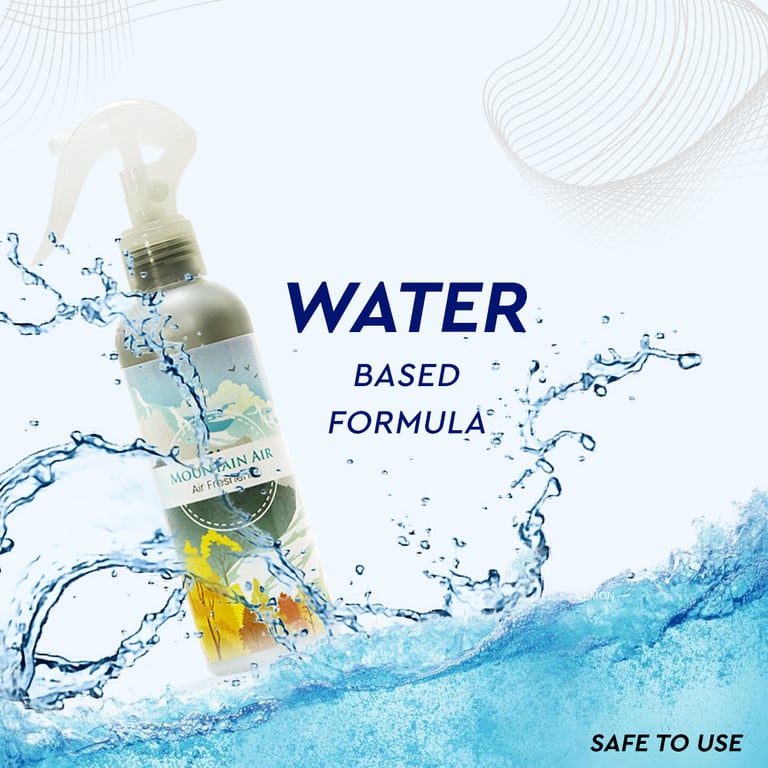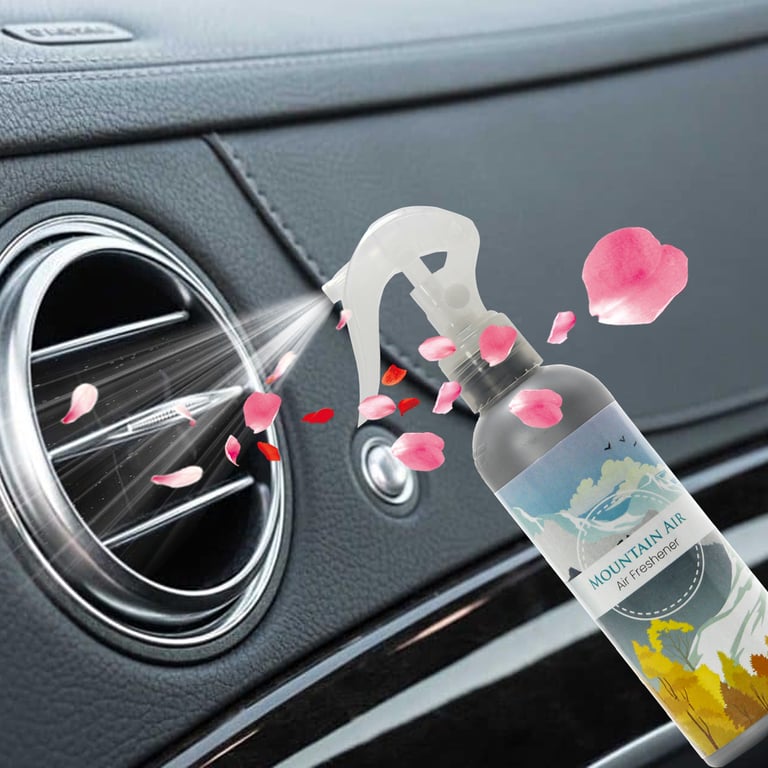 Mountain Air - Vanilla | Air Freshener
Brand: Mountain Air
Country of Origin: IN
---
-0 % ₹299

List Price : ₹ 300
VANILLA - Vanilla is one of the most loved fragrance and taste globally. That is the reason, Vanilla flavour ice cream is most sold across the globe.
WATER Based product and hence safe to be kept in cars.
MILD - The fantastic part of Mountain Air Air Fresheners is that it is very subtle and does not become so strong that it difficult to breathe. It mildly fills the room with a pleasant Vanilla Fragrance which is very soothing and calming.
LONG LASTING - The product gives a long-lasting fragrance in a closed environment.
SAFE - The product uses IFRA Compliant fragrances
AVAILABILITY: In Stock
SKU: 911L02VA
VANILLA - Vanilla is one of the most loved fragrance and taste globally. That is the reason, Vanilla flavour ice cream is most sold across the globe.
WATER Based product and hence safe to be kept in cars.
MILD - The fantastic part of Mountain Air Air Fresheners is that it is very subtle and does not become so strong that it difficult to breathe. It mildly fills the room with a pleasant Vanilla Fragrance which is very soothing and calming.
LONG LASTING - The product gives a long-lasting fragrance in a closed environment.
SAFE - The product uses IFRA Compliant fragrances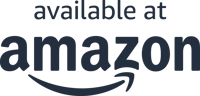 ---
Vanilla is less know that it is grown on a tree with sweet smell. Vanilla is a type of flavouring that comes from the seed pods of a tropical orchid plant, Vanilla planifolia. The seed pods are the source of the vanilla bean that is used to make vanilla extract, which is a popular flavouring for baked goods. Vanilla is also used to make ice cream, candy, and other desserts. Vanilla extract is made by soaking the beans in alcohol and water, which extracts the flavour compounds from the beans. Vanilla extract is commonly used in cakes, cookies, and other desserts to enhance their flavour.
Mountain Air Vanilla Fragrance is one of the best Fragrances we have. When you Spray this fragrance, we are sure you would remember freshly baked cake in your house.
Mountain Air Fresheners
Mountain Air Fresheners are water-based IFRA complaint Air Fresheners. The fragrance is mild and soothing, especially for closed spaces like your car.
The Fragrance does not become overwhelming and allows you to relax in the Rich Mild Fragrance in your Car. Enough to have people asking you about such a nice fragrance.
Car Usage - Spray on
Carpets ( below the floor mat)
AC inlet vents ( below the dashboard in front of the passenger seat)
Home Usage -
Spray on Upholstery and Curtains.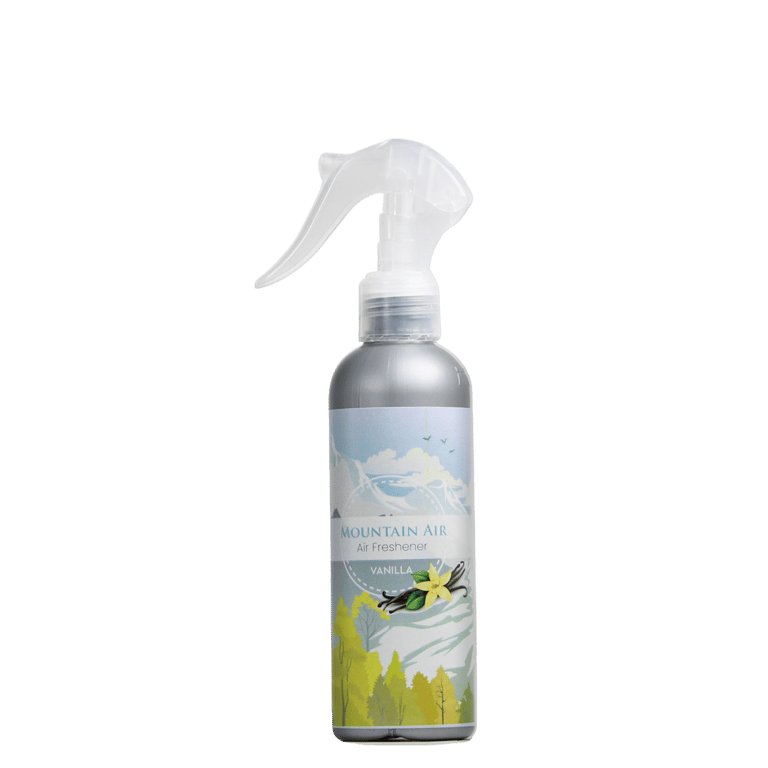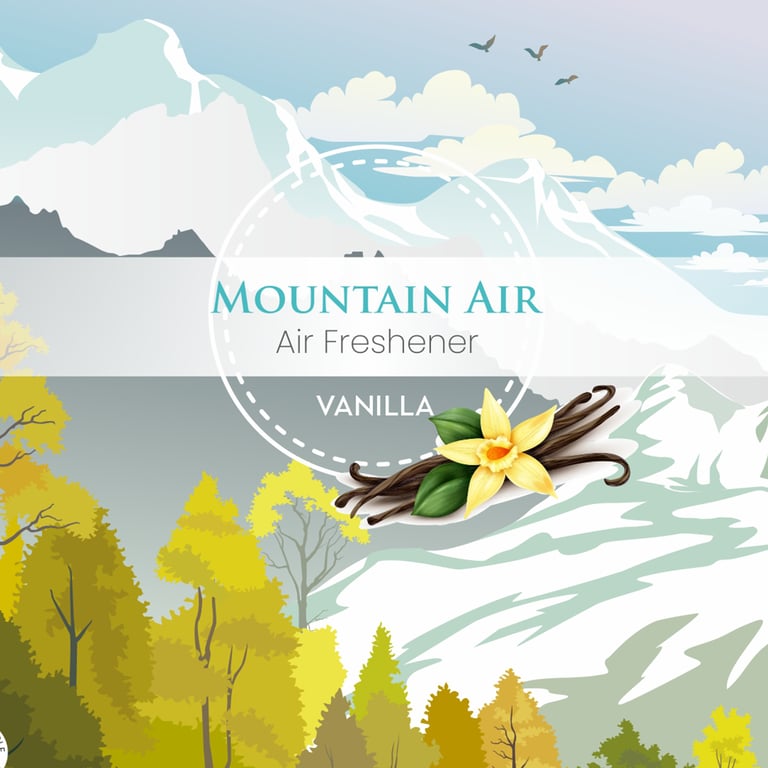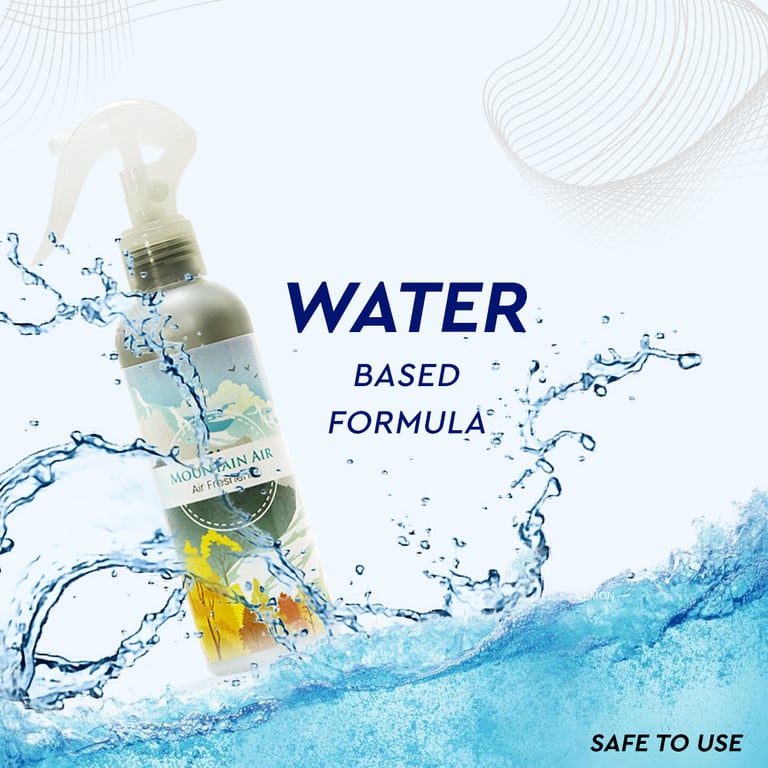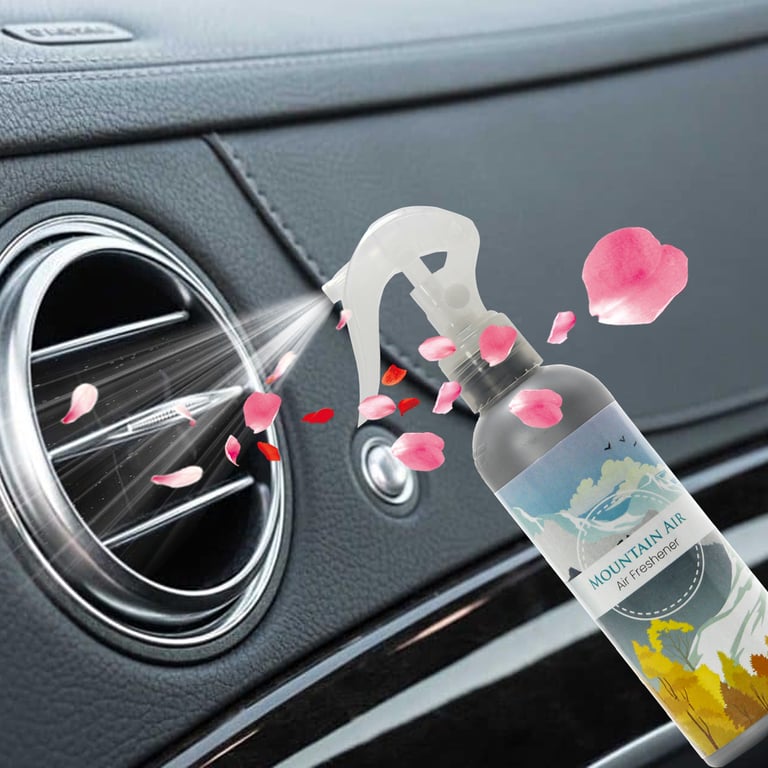 ---
---
Mountain Air - Vanilla | Air Freshener REVIEWS